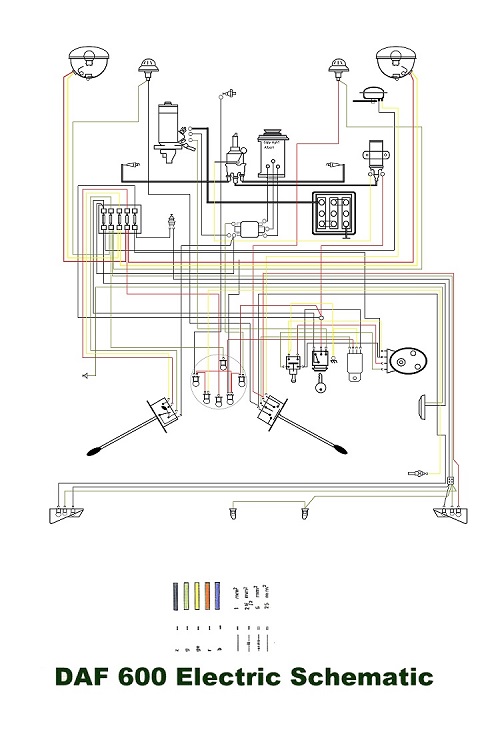 The electrical diagram of my little red friend.

Sometimes it's not so easy to find Something simple like a electrical schematic.
But after some searching I found an useful scheme on the Daf club America.
After a few hours photoshoppen i completely rebuilt the schematic diagram and give the wires the right color.
Measure twice to my wiring harness gave me the idea that it all made sense.

After placing the wire tree in my red friend everything is working.
The schematic can be downloaded from the download menu under technique.
In this schematic a black wire from the turn signal indicator ends in the tree.
This wire is the variomatic belt tension measuring.
In my car it was not present and I have no idea how it has ever worked.

Furthermore, I have my wiring harness knotted again see pictures at Rebuild for the result .
The wires I've cleaned in soapy water is just amazing sight as it is clean.
Mounting the wiring harness through the window style needs Special trick.
But it's doable.